Bonfire night party food (Chocolate sparklers or whatever you call them!)
Bonfire night traditionally welcomes lovely foods such as hot soup and crusty cobs, baked potatoes with beans and cheese, toffee apples and certainly not breadsticks!
The general breadstick is a bit boring isn't it – but not if you jazz it up.
these however are firework breadsticks, sparkler breadsticks, chocolate sparklers whatever you wish to call them. We have seen them on Pinterest so many times and in so many variations and have always thought they were super pretty. I think I first saw them here on the mum in the madhouse blog – years ago I have also seen versions of these over at red ted art and at nurture store
It was our turn to have a go
Much chocolate and many sprinkles were consumed in the process!
Here is a little video of my daughter showing you how they are made.
What you will need
It's all very simple you just need
Hundred and thousands
Chocolate
Breadsticks
Do put a tray under your creations though or you will have sprinkles and melted chocolate absolutely everywhere!
We tried a white chocolate and crushed almond version of these and they were delicious. I am thinking dark chocolate and pistacho would be pretty tasty too. These would make a sweet gift idea stored in an air tight box wouldn't they? And such a fun idea for party food on bonfire night,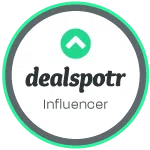 Save