I was very excited this week to receive a mystery back to school upcycling crafts set! Amongst other exciting projects it included Clear Chalkboard and Doodle Wall paint.
Rust-Oleum has launched a cohort of new products that are perfect for getting organised for the new term. These range from creative homework stations to stationary caddies.
Have a look at what was in our stash:
Doodle wall
The doodle wall products look so exciting
For use on interior painted walls it has a smooth, hard finish that creates a writeable-erasable surface. Once dry you simply use dry wipe markers to draw or write messages and then erase. It comes in white and clear and looks so much fun.
We cannot wait to give this a go.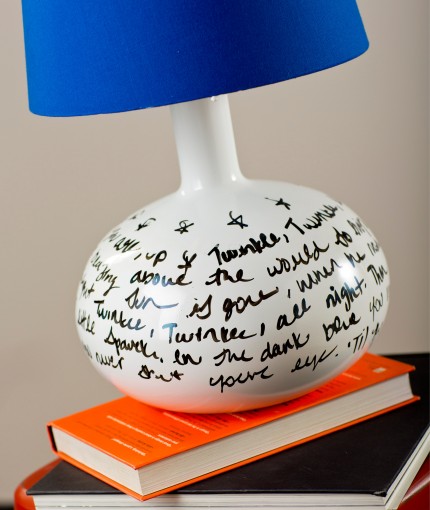 Chalkboard paint
The possibilities of chalkboard paint are endless. I just love this idea for a table!
We had a little go at a notice board and will use it each day to list after school activities. So very easy to create.
We are going to do the surround with neon spray from Rustoleum a, fast-drying coloured spray paint for use on most indoor surfaces. Its pouring with rain today thought and these are projects you have to do outside so…I will be back to post the finished project soon.
In the meantime here's something fun you could do to your child's desk chair with neon spray!
I love it. I now want to spray paint everything!
I love this upcyling project we have completed too and it took mere moments. It was a transformation of an old plant pot.
A really speedy spray with Rust-Oleum Painter's Touch Craft Enamel acrylic paint spray followed by another coat 10 minutes later and ta da, a fabulous pencil caddy.
How's that for a thrifty and easy craft?
We also used Rust-Oleum Peelable on this glass jar to make a pen and pencil label. It is washable and temporary. Peelable can be applied to metal, plastic and glass surfaces. I love it (next time we will use masking tape to mark off the area as we got a bit carried away!)
Do you like our upcycled back to school crafts? They were so much fun and made no mess.
Win!
Pin for later
have a look here for more back to school upcyled craft ideas