Guest post – Websites You Must Check Before Leaving On A Trip

The Internet is an amazing source of information. When you use it properly, it can be a powerful tool, helping you save time, save energy and get organized. Online resources are especially useful for travelers: The web is full of hints and info that can make your trip so much easier. Here's a top 5 websites you should check out before leaving on a trip.
Websites You Must Check Before Leaving On A Trip
Trip Advisor, Yelp and Other Customer Reviews Websites
Of course all hotels and restaurants will want to lead you to believe that they are the best. But you never really know until you get there yourself or ask someone who's been there! Before booking your hotel in Montreal, consult customer reviews websites such as Trip Advisor, Yelp or Hotels.com – those are just a few, there are more! It'll be useful to read other travelers' impression on the service, the cleanliness, the neighborhood, etc.
WikiTravel, Lonely Planet or Other Online Travel Guides
There are a lot of very well made online travel guides on the web. You should read them through before going anywhere. Not only will you learn about the best spots for food and lodging, but you'll also get insights on a country or a city's customs and culture. Lonely Planet is one of the best – their printed guides are not bad either – but there is also WikiTravel or Let's Go.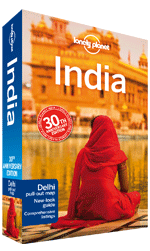 Google Maps, Map Quest and Other Web Mapping Sites
What would we do without our web mapping sites, nowadays? There is no way to do a road trip without checking out those sites first. Even if you have a GPS, do not rely only on it. Check your itinerary out before your leave; familiarize yourself with the roads, the landscape, etc.
Weather Forecast Websites
Needless to say, the weather can make or break pretty much any trip. Be sure to check the weather forecast for your destination before leaving, and pack some clothes in consequence. It might also be a good idea to check the general weather conditions of a place: Does the weather tend to change quickly? Is it real warm during the way and real cold at night, etc.?
Your Destination's Official Websites
Most large cities or touristy regions have their own websites, on which they give out information on local attractions, special events, etc. Often, you can also come across hotels or restaurant deals. Definitely worth checking out!
Caroline Simpson is a writer, a translator and a travel addict who's always looking for ways to make life easier. She works as a freelance blogger for Tourism Montreal, an organization that helps traveler finding the great bars and restaurants in Montreal, among other things.
I hope you have found this post Websites You Must Check Before Leaving On A Trip to be useful. You can find more of my travel posts here and on my travel blog Bukit.co