My kids wear their school uniform hard.
They chew sleeves, get holes in the knees, biro on their polo shirts, they lose buttons off their coats, lose hoods through playing dobby. They grow, crawl in mud, pull at loose threads and leave cardigans who knows where (despite my avid labelling!)
I am always delighted when this time of year comes around and I am sent uniform to review.
Asda have sent me a wide selection and whilst we have not yet put this through the 'going to school for 6 weeks in it' test I can tell you what I think so far.
Pinafores
I adore pinafores! and my favourite are the ones with the ra ra skirts (a flash back to my youth no doubt) This cost £6 but they have lots of other styles too. Like most of the range it is teflon coated to repel stains. Always handy .
Knitwear
I was sent a lovely navy blue school cardigan (£5) ages 6-7 which has a scallop trim detail and is very pretty again machine washable and suitable for a tumble dryer. My daughter through this was very pretty. Again there is a large range available.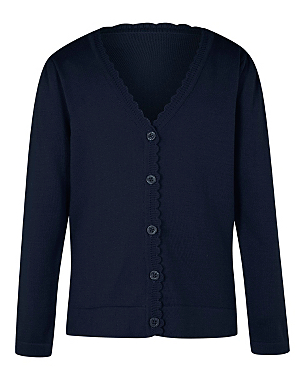 Boy's trousers
I am loving these new slim fit cargo boy's school trousers with their press stud fastening and pockets everything a little lad in a hurry needs! (though I must remember to check his pockets!) I like the fact these are stylish and practical (£5)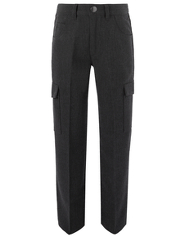 Shoes.
We are a non leather wearing family ( we are all vegetarians) and buying school shoes is tricky. I tend to buy a new pair each of half term. Despite this I still like them to be soft and robust and well made. It is not easy to find man-made shoes and I was pleased Asda sent me a pair for each child.
These have a lovely embossed star image and cost £10
These double strap shoes I have had for Frankie before and these cost £8. They have a wide variety and many do have leather.
Polo Shirts
We get through a lot of polo shirts! Asda sent me two scallop neck polo shirts age 6-7 (£3) I love that these are machine washable and can be tumble dried and are £100 % cotton. Does just the job. I think these are more feminine than unisex polos (and they do stop me giving the kids the wrong ones!)
Coat
For Annalise I was sent this lovely girls school duffle coat in a size 6 years. It is short and so easy to move around in and made largely from Polyester.. I think it looks really smart and adds a zing to the school uniform.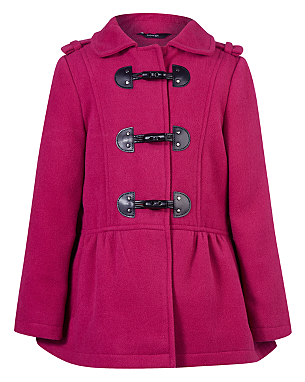 Overall thoughts are: Lots of choice, good prices, attractive range and some nice new designs. Very practical in it's design too.
Save