Nurture store is one of my favourite play and activity blogs and on of the leading play and activity blogs in the |UK .
It is written by the fabulous Cathy this week their is a special back to school offer on Cathy from Nurture Store's book o Homemade play dough recipe
It looks amazing don't you think? and how lovely to make your own play dough deciding on the colour and fragrance and even the texture that you want for yourself.
The kids will love to be involved in making it too.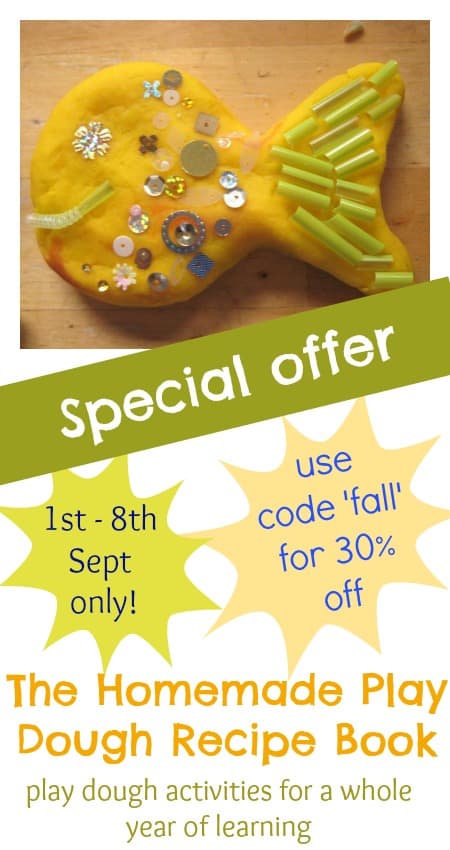 Just take a look at what you could make…..
The e-book The Homemade Play Dough Recipe Book is packed full of a whole year's worth of activities, all based around wonderful, hands-on, sensory learning using play dough. The book includes play dough recipes, and 52 ideas for how to use the dough for math, literacy, art, imaginary play, sensory fun and more. I think this looks a wonderful investment in your own playstore,
Sounds fun!
Have you ever had a go at making your own play dough? I fancy the lavender myself or maybe some cinnamon. Mmmm. I can smell it now…and wouldnt the colours be absolutely wonderful.
Save