As the warmer days start to come to mind we inevitably think about travelling; whether it's a week with friends or family, a trip to the seaside or even overseas. Travelling with babies and young children can feel fraught and it is easy to feel overwhelmed with the sheer amount of 'stuff ' they need to make a trip go smoothly.
I have learned a few tricks over the years so here are my tips on travelling with young children:
Give yourself a LOT more time than you think you need to get out the door and to get to your destination.
Have a flexible and relaxed attitude, getting uptight about things going wrong will simple spoil your holiday,kids are nothing if not unpredictable.
Take a change of clothes for your little one that are easily accessible in the car. You don't want to have to go rooting through suitcases for what you need. Take a clean top for yourself too!
Have a few toys for your child in the car and maybe a CD of songs you know they like. Boredom = whining and the journey will feel endless (for you all!)
Take a good supply of baby wipes and nappies with you too. These are things you NEVER want to be caught short without (again keep some accessible as you travel.)
If you are intending to take your own travel cot let your little one play in it or nap in it a couple of times before you go so it is not completely new to them and unfamiliar.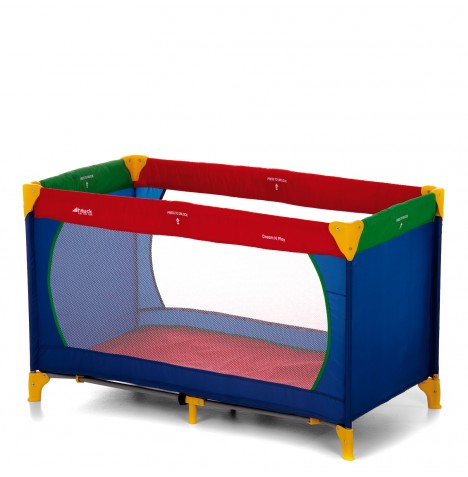 It is worth checking over your car seat before you travel, just as you check over your car. You will need to make sure it's clean, untangled, fitting properly and crumb and puree free! A pain to do this just as you are about to set off. If you are using a new car seat make sure you have had a few practice runs so securing and adjusting it doesn't add to the stress of the travelling day.
Take some food with you that you know your child will eat and plenty to drink too. Not a great start to the holiday if you can't get the supplies you need when you need them. Have a little food box to hand and a few bit accessible en route.
Sun visors for your car windows really can make a difference to whether or not your child will nap.
Lastly try and make sure your little one is warm and cosy and snug as bug so they can really relax as you chauffeur them to their destination . Some footmuffs can be unzipped to become liners so adjusting to your childs need and the current temperature. Perfect.
Okay you should now be all set for your trip… happy travelling!
All the lovely items pictured and many, many more are available from www.Online 4Baby.com