Preloved
I have wanted a Nespresso machine for a long time but the price is out of my range. I have been keeping a little eye on ebay and second hand on Amazon but still haven't found one that matches my budget.
Then someone said the word 'preloved' and I remember that 'The preloved store ' (the selling site) encourage local selling and maybe without postage costs I might find a machine in my price range and I have!! £25 how amazing and barely used. I am just waiting to hear back from the vendor re where she lives within my area so I can go and get it ( I am hoping and praying it is in great condition)
* Just heard back from the vendor and I have just been pipped to the post!! Arggh my luck is not in! Still very glad to have Preloved back on my radar and I will be looking their first in future if there is something I want to buy!
So what's so good about Preloved?

Preloved is a secondhand community that has millions of people across the country and in your area who, just like you, are up for bagging a bargain, turning their clutter into cash and doing a little recycling along the way.
It's fast – No waiting 7 days for an auction to finish. No procession of potential bidders coming to visit. We also provide rather clever ad alert services to potential buyers, which mean that, quick-as-a-flash, they'll be notified if you're selling an item they want.
It's free to sell – Preloved has no listing fees, no selling fees and no catches.
It's local – Once you become a member of Preloved, they automatically prioritise adverts in your local area. This means you can visit the seller and inspect the item before handing over the cash.
It's friendly – Preloved aims to connect you with local people that share your common interests.

Most items on Preloved are second hand. Therefore, items are cheaper because they have been previously owned,Also of course it is better for the planet for you to buy second has you are recycling.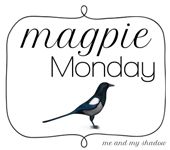 Check out more of money saving posts here