I want to share my families prayer today for Kerry from the Multiple Mummy blog who is very poorly. Many of us are praying for and wishing her well today. Please join us.
My little family lit a candle and held hands as we said this prayer and the children blew kisses to Kerry in Cambridge.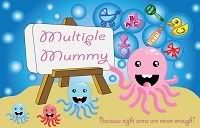 Dear God
We ask you to pour your blessings on Kerry
and her family.
Please keep them safe and help Kerry back to health
and God we ask (as so many others do today) that you give Kerry strength and energy
and healing.
Please make her better,
Thank you God for hearing our prayer,
God Bless Kerry
Amen
If at all you believe in the power of prayer please pray Kerry gets well today. Her children and her husband want her back healthy and happy.
If you don't pray then please instead send a wish for Kerry to be well.
Thank you,
Wishing you love and peace, Becky
Why not go and hug those you love really close xxx